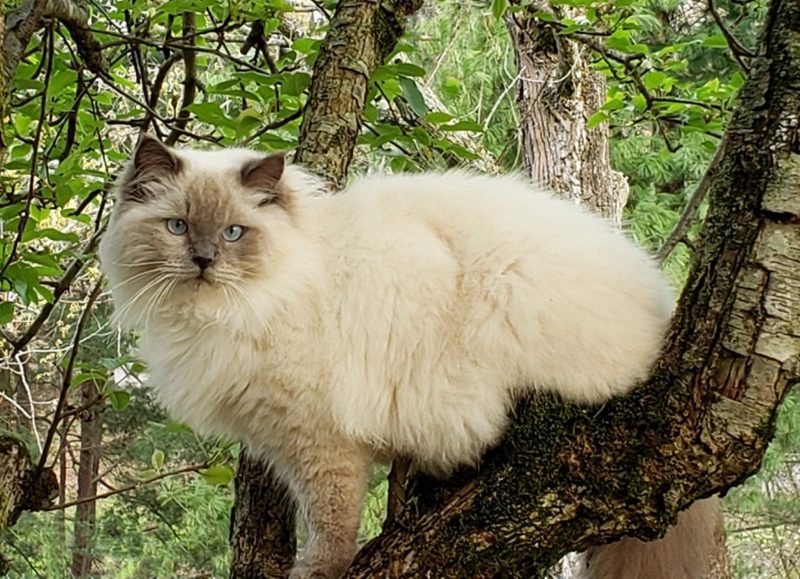 Baby Bear (above) and Dexter (below) welcome you

to our Kittens page.
.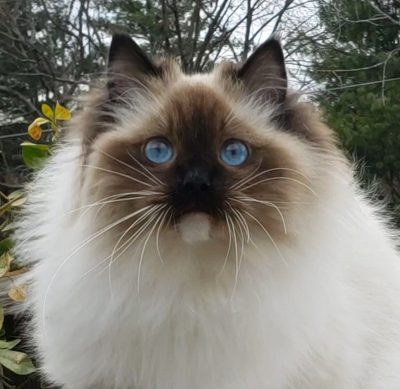 .
Please read our FAQs page for answers to many questions about
our process for placing kittens.


We have one kitten who will be available soon.

This is Cagney, a seal mitted female.  She's very sweet, outgoing and curious.  Cagney's almost 4 months old and does great with our dogs.  She'd be perfect for an active household where she can be part of everything and receive lots of attention.

.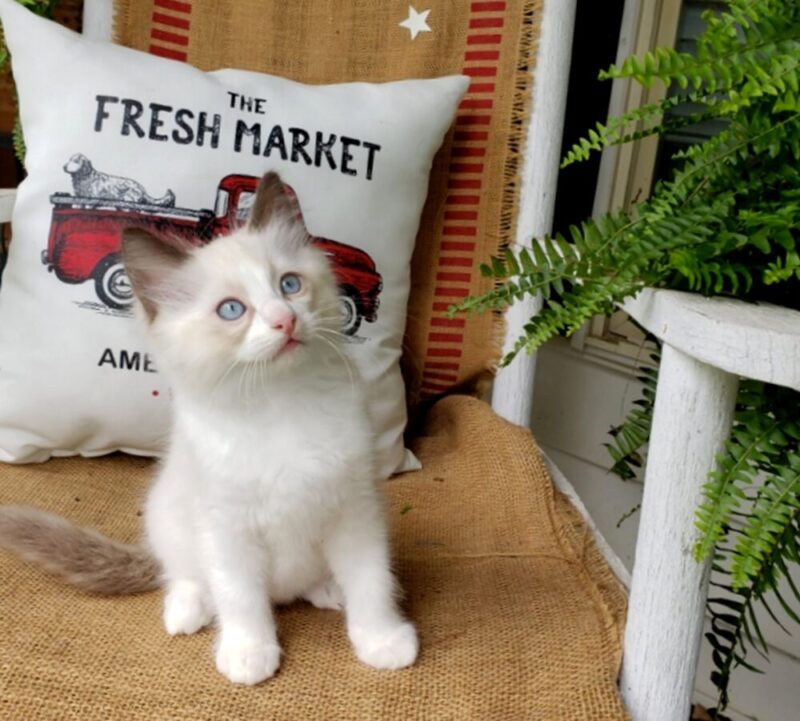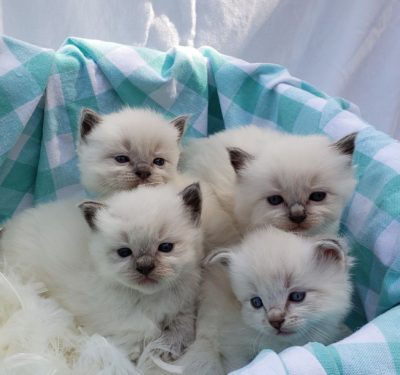 Please contact us if you're interested in reserving a future kitten.
Peekaboo!!!
.
Contact us at RagdollPurrs@aol.com if you're interested in a Ragdoll kitten.
**We've had some issues with email lately.**
If you've sent a message and not received a reply, please re-send it.