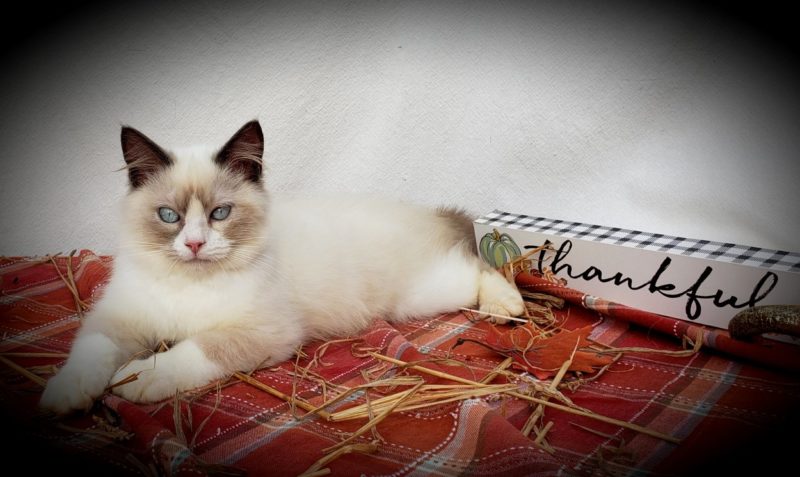 The blue bicolor boy above is available. We've nicknamed him Gatsby. He's an active, curious, sweet bundle of kitten energy. Gatsby needs a family who will give him lots of attention and playtime. Another nice cat friend would be great too!
.
We have other kittens available – ready to go home soon.
Peekaboo!!!
.
Contact us at RagdollPurrs@aol.com if you're interested in a Ragdoll kitten.
**We've had some issues with email lately.**
If you've sent a message and not received a reply, please re-send it.
Please read our FAQs page for answers to many questions.